Real Marketing, by Real People, Producing Real Results
We're in Colorado.
Our Clients are Everywhere.
TAKE A LOOK AT
WHAT WE DO
We are a growth focused digital marketing agency in Colorado. We exist to grow businesses through the creation and execution of effective
digital marketing strategies
. If growth is your goal, we are the agency you are looking for.  Our only trophies are the successful businesses that have worked with us for years.
THE PROCESS
FOUR SIMPLE STEPS

INTRODUCTORY CALL
It all starts with a brief 15 minute call. This is where we learn about you, your business, and your goals for both. You can learn a little about us as well. This is a great opportunity to ask any marketing questions you may have.
RESEARCH & RECOMMENDATIONS
Based on what you share in your call, we start our research of your business and your top competitors. Next we look at leaders in other markets to see what is succeeding in your industry across the US.
THE REPORT
We deliver to you a report of what our research uncovered. Learn what your competitors are doing and how your business compares. Learn the strengths, weaknesses and opportunities in your market.
THE STRATEGY
Finally, we provide you with a plan to become the leader in your market. This "What We'd Do" style strategy is based on three recommended budget levels. We'll also provide you with a no-pressure proposal if you want us to execute the recommended strategy.
A GOOD WORD GOES A LONG WAY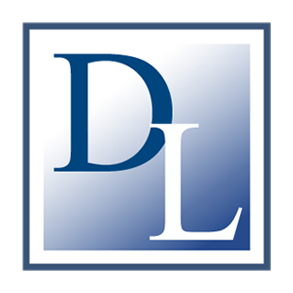 When I met Stan, Director of Long Point Digital, I was working with a national firm that works solely with law firms. While the platform was great, the overall experience was not. I literally had no idea what they were doing for us, or what we were actually paying for. Long Point Digital has been able to increase our online performance while giving us the personal service and custom approach we need.
Long Point Digital is an instrumental part of our business success. Their creative and beautiful ads have made a huge difference in helping us highlight our products and services and connecting us with new customers. I'm truly impressed with their responsive, personalized and professional service and highly recommend Long Point Digital.
Palisade Basecamp RV Resort couldn't be happier with the website build-out and support we've received from Long Point Digital. We started our relationship based on a basic need of a website, but it has grown to a trusted digital marketing partnership. We highly recommend Long Point Digital for any of your digital marketing needs.
I want to thank you for the success we are seeing since we started utilizing Long Point Digital services. In May we had 18 appointments, closing 14 of them with an average sales of $4,000. Five of the appointments/sales were from folks doing Google search and found us. Looking forward to June and topping May's results.
Some of our clients that have put their trust in us and have seen results.